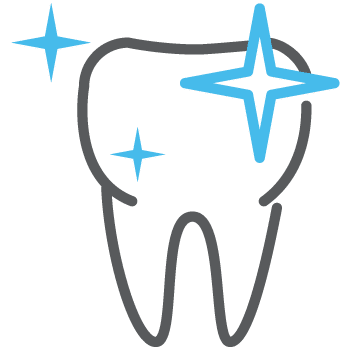 In House Whitening/take home trays
Take-home whitening trays are custom-made from a comfortable plastic material. Unlike generic store-bought products, these trays are designed to fit your teeth comfortably yet securely. In addition to the trays, you'll also receive a professional-strength teeth whitening gel, which consists of a hydrogen peroxide solution.
Bonding
Adhesion or bonding to the natural substance of teeth, enamel and dentin & direct composite bonding which uses tooth-colored direct dental composites to repair various tooth damages such as cracks or gaps.

Extractions
A dental extraction is the removal of teeth from the dental alveolus in the alveolar bone. Extractions are performed for a wide variety of reasons, but most commonly to remove teeth which have become unrestorable through tooth decay, periodontal disease, or dental trauma, especially when they are associated with toothache.
Scaling and Root Planning
Scaling and root planing, also known as conventional periodontal therapy or deep cleaning, is a procedure involving removal of dental plaque and calculus (scaling or debridement) and then smoothing, or planing, of the (exposed) surfaces of the roots, removing cementum or dentine that is impregnated with calculus, toxins, or microorganisms, the etiologic agents that cause inflammation.